De goedkoopste Samsung Galaxy Buds Pro
Inhoudsopgave
Wil je gewoon weten waar je de goedkoopste Samsung Galaxy Buds Pro kunt aanschaffen?
Navigeer dan gelijk door naar:
Deel de goedkoopste Samsung Galaxy Buds Pro op:
Goedkoopste Galaxy Buds Pro per kleur
Zwart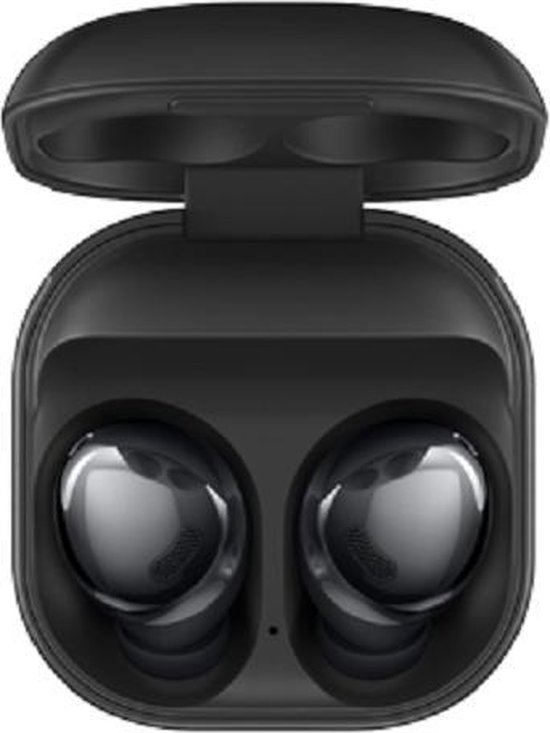 Beste prijs:
Samsung Galaxy Buds Pro - Noise Cancelling - Zwart
Wit
Beste prijs:
Samsung draadloze in-ear oordopjes Galaxy Buds Pro (Wit)
Maak kennis met de nieuwe Samsung Galaxy Buds Pro! Deze oordopjes zijn de perfecte aanvulling op je smartphone en leveren een superieure geluidskwaliteit en comfort. Het slanke, compacte ontwerp zorgt ervoor dat je ze overal mee naartoe kunt nemen. Daarnaast zijn er drie verschillende maten van de oordopjes hierdoor heb je zeker de perfecte pasvorm.
De Buds Pro zijn voorzien van Active Noise Cancellation (ANC). Hierdoor wordt ongewenst geluid geblokkeerd en kan je concentreren op wat belangrijk is. Als je wilt horen wat er om je heen gebeurt, schakel je gewoon over naar de omgevingsmodus – perfect voor in het woon-werkverkeer of tijdens het sporten. Dankzij de ingebouwde microfoon met stemherkenningseenheid kan je gemakkelijk je smartphone bedienen via de stemassistent.
Specificaties van de Galaxy Buds Pro
Afmetingen: 1.5″ x 0.8″ x 0.6″
Gewicht: 0.2 oz
Levensduur batterij: tot 5 uur (ANC aan), 8 uur (ANC uit)
Oplaadtijd: ongeveer 2 uur
Verbindingsmogelijkheden: Bluetooth 5.0
De Samsung Buds Pro zijn één van de beste oordopjes die Samsung ooit gemaakt heeft. Ze klinken geweldig, hebben een mooie bas en heldere hoge tonen. De ruisonderdrukking behoort tot de beste die je in een echte draadloze oordop vindt. Daarnaast zijn ze ook erg comfortabel en geschikt om lang te dragen. Je hoeft je ook geen zorgen te maken dat ze snel leegraken, de Buds Pro hebben namelijk een indrukwekkende batterijlevensduur van 8 uur.
Galaxy Buds Plus, Live & 2
Op zoek naar een andere versie dan de Galaxy Buds serie? Bekijk dan de Galaxy Buds Plus, de Galaxy Buds Live of de Galaxy Buds 2.
Klik hier door naar de: